Site-wide buy 2 get 1 free.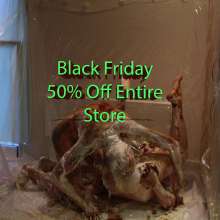 2018 Is looking interesting for filming got some new friends who want to gunge and jack will be making a return as you all seem to love his hornyness! Lots more real gunge planned and also got some slube to try!
Enjoy the sale guys!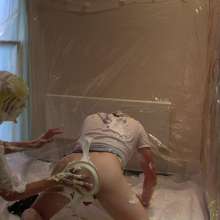 So after being in the fetish for 10 years (or more) earlier this year I went to my first Slosh meeting which was a gameshow style event.
From this I met Jack whom I have spoken to on many times previously, and what was created was a wonderful relaxed playful session with lots of gunge, wanking, rimming and face sitting.
Hope you like it!
45 min

49 min

2 files

40 min

9 min

15 min

32 min

45 min

29 min
Trending Scenes
Based on ratings, hearts, clicks, sales, age, and other factors
$28.00

After a very involved night in the egg roulette dares, Manwam is now slightly hungover. It's only fair that he recovers with more mess. He covers himself in plenty more gunge and other food slop before getting naked and jacking off!


Starring:
$18.00

Jump on that rusty old gunge bus and go across the UK with Manwam! The second tour stop on his uber Messy Quiz Tour is here! Poor er lucky Eric is going to be subject to easy (that's a relative term) quiz questions with messy consequences! See Eri...


Starring:
$33.00

Shot from an angle on the side of the pool for close up action. After a very involved night in the egg roulette dares, Manwam is now slightly hungover. It's only fair that he recovers with more mess. He covers himself in plenty more gunge and other...


Starring:
31 min

2 files

$25.00

1 review!
Manwam's 3rd tour stop has him pulling out all the sadistic stops on innocent Miles. Dave and Eric got off easy. Miles is easy to recognize from the gunge community- the guy loves getting covered in messy stuff. To up the game Miles is going to get t...


Starring:
$12.00

After use of lots of gunge in a previous scene it was good time to utilize it for some totally gungey wrestling. Wearing very tight wrestling singlets Manwam and the Elf go for it to see who will submit first.


Starring: